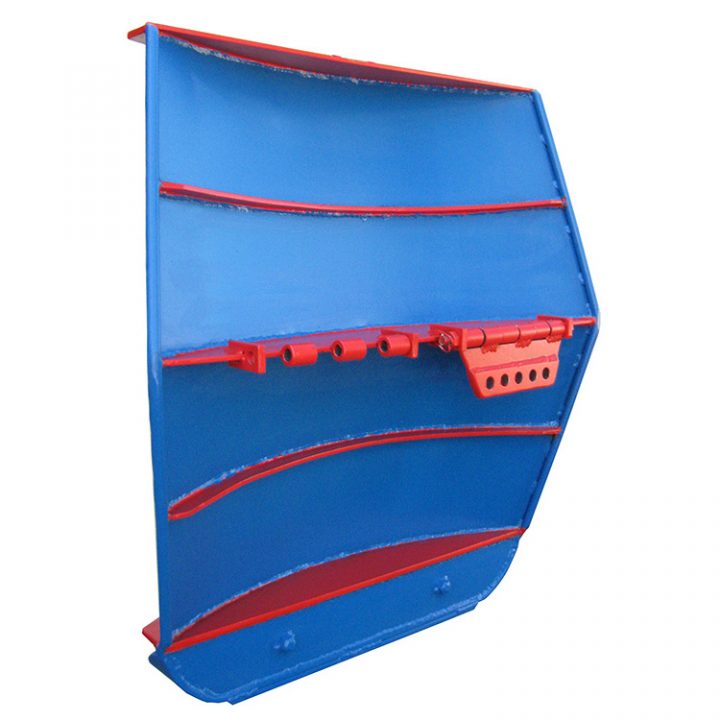 B-SIDE TRAWL DOORS
Putting cost optimization first We decided to develop a trawl door with a good fluid-dynamic, usable by the various navies present on the territory because is suitable at high or low depths, with low buying price but also low management price.
The particularity of this trawl door is, in fact, the ability to mount it to port and tribord simply moving the tow bar. This operation can be performed when the rear part of the slide is consumed, avoiding the shoeing and containing the costs of maintenance.
As with any product created by Grilli sas, this trawl door was tested at sea during fishing, showing excellent characteristics of openness, ease of towing and set sail and excellent fishing performance; fuel consumption in accordance with averages and low exhaust gas temperature.
AVAILABLE
700×700 / k 20-30
1110×1170 / k 120-150
1510×1590 / k 250-290
740×770 / k 25-45
1150×1190 / k 130-160
1550×1630 / k 270-310
770×810 / k 30-50
1190×1250 / k 140-170
1590×1700 / k 290-340
810×850 / k 40-60
1230×1290 / k 150-180
1630×1700 / k 310-360
850×880 / k 50-70
1260×1310 / k 160-200
1670×1760 / k 330-390
870×910 / k 60-90
1290×1360 / k 170-210
1710×1760 / k 350-410
910×950 / k 70-100
1330×1400 / k 180-220
1750×1830 / k 370-430
950×1000 / k 80-110
1370×1420 / k 190-230
1790×1900 / k 390-450
990×1040 / k 90-120
1400×1460 / k 200-240
1830×1900 / k 410-470
1030×1080 / k 100-130
1430×1490 / k 210-250
1070×1112 / k 120-140
1480×1550 / k 230-270
Ask for a custom quote
Contact us for a quote based on your needs..

Ask now